A Texas woman who was about to head home from Las Vegas decided to try her luck one more time on the slot machines at McCarran International Airport. Lucky for her the impulsive decision resulted in the traveler winning $302,000. If you can't travel to Las Vegas you see what slot prizes are available online at Cookie Casino.
She wheeled her suitcase and an extra $302,000 to her gate before hopping on a place and returning to her hometown, Flower Mound, Texas. That's a moment the woman will surely never forget.
The slots at the Las Vegas airport have been a fixture for years. Millions of travelers over the years have used the machines to pass the time or, in this case, strike gold before leaving Sin City. This Texas woman isn't the only traveler to have a moment of luck at the airport; in July 2020, a California man brought home a whopping $870k jackpot after taking a spin on the Wheel of Fortune machine.
The McCarran airport has over 1,300 slot machines. However, only 500 can be currently used due to pandemic restrictions.
How Much Do Las Vegas Airport Slot Machines Make?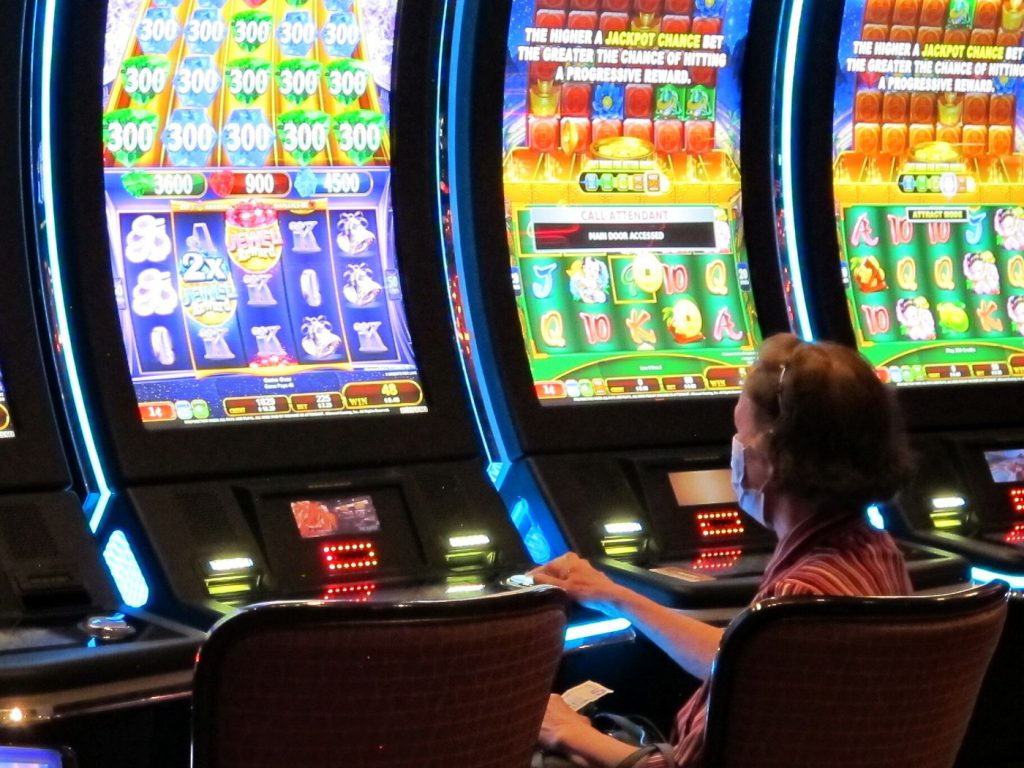 Slot earnings at the Vegas airport have been in decline as the airport has been battling with declining visitors. In the most recent quarter, the slot machines earned $3.5 million. This may seem like a lot; however, in the same period in 2019, they earned $10 million, which is a 65% decline in earnings, corresponding with a 63% decline in airport visitors.
Will The Las Vegas McCarran Aiport Undergo A Name Chance?
While the slot machines aren't going anywhere, the McCarran airport may be going through a name change.
In recent years there has been a call to rename Las Vegas' airport, which is named after the former Democratic Nevada US Senator Pat McCarran after he has been criticized for his racist and anti-Jewish views. Despite McCarran being an aviation champion, his critics do not think he deserves to be associated with the airport.
Many Las Vegas residents are pushing for the airport to be renamed after another Democratic senator and former Senate Majority Leader Harry Reid. Reid has close ties to the gambling world after formerly serving as the chair of the Nevada Gaming Commission. Reid is also close friends with former casino mogul Sheldon Adelson.
It has been estimated that the cost of changing the airport name could cost over $8 million. This is mostly due to having to change all of the signs and marketing/news materials. The longer they wait, the more expensive it will get, as in 2010 it was expected to only cost $2million.
Whatever the cost Clark County Commissioner Tick Segerbloom has explicitly stated the funds will have to come from private sources, and the state will not be funding the name switch. Prior to his death, Adelson said he was more than happy to facilitate the name switch, but since his passing, Reid will have to find other wealthy friends if he wants to see his name shining above the Sin City airport.